Hair Removal - Small Areas Facial
Why Choose Laser Hair Removal?
We are not happy with traditional methods of unwanted hair removal like shaving or waxing.

We prefer a long-term, efficient solution not spending so much time and money on shaving or going frequently to appointments to get the hair waxed.

We don't like the skin irritations after shaving or waxing.

We want to eliminate the bumps and ingrown hair under the skin.
Does laser hair removal hurt?
Because of the cooling system which is built in the laser device, most patients don't feel pain and don't need to apply any numbing cream.
How effective is laser hair removal?
Laser treatment permanently reduces the number of unwanted hairs and the few remaining hairs will be thin and weak.
How long does a laser hair removal session take?
The time spent in each session depends on the surface area which is required to receive treatment. Here at Face Beautiful our hair removal laser device is one of the fastest lasers in the market and even large surfaces could be lasered in a short time. In normal situation patients need 6 to 12 sessions of treatment with a 6 to 8 weeks interval.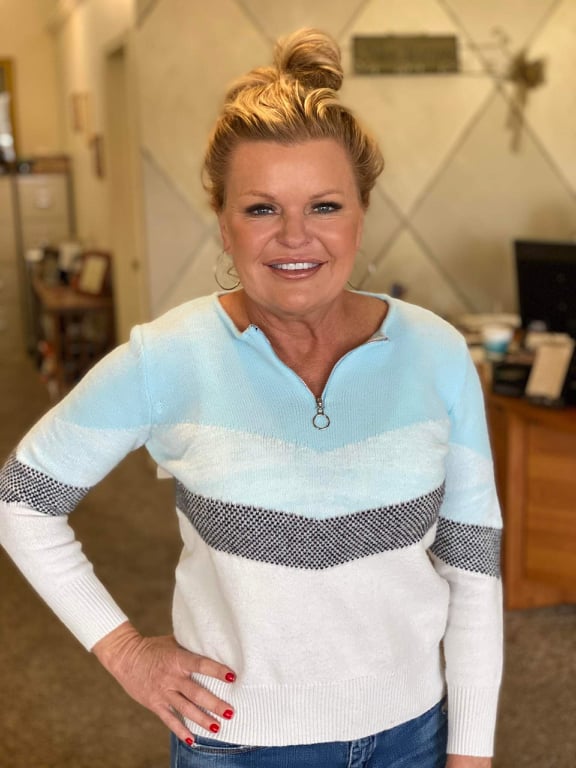 Nurse Tracy Peterson, BSN-RN
At Face Beautiful, your experience is our highest priority and we strive to go above and beyond your expectations at every visit. From skin care to injectables, we will enhance your beauty and well-being.
Locally yours for over 20 years.
Our clients and their needs are unique—that is why our expert staff is licensed and professionally trained to meet our guests' expectations. We guarantee your satisfaction with all of our services. 
CALL US TODAY